Bitlocker hard drive encryption is the encryption software that Microsoft builds into every version of Windows 10 Professional. It physically encrypts the data on your computer's hard drive so that even if your device is lost or stolen no one else can retrieve information off of it.
This is important to your business because most states, including Tennessee, have mandatory disclosure laws for data loss. In short, data you store on your customers is or may have been stolen or hacked, you have to let them know. And that's not an email or phone call any business owner wants to make.
Encryption is so important in today's environment that it has become a standard for all of our managed service customers. We turn it on by default for any computers that support it. For computers that do not support it, we recommend upgrading to one that does.
If you want to have a free discussion about cybersecurity and how to better protect your business call or email us today, 865-240-2716 or info@jmaddington.com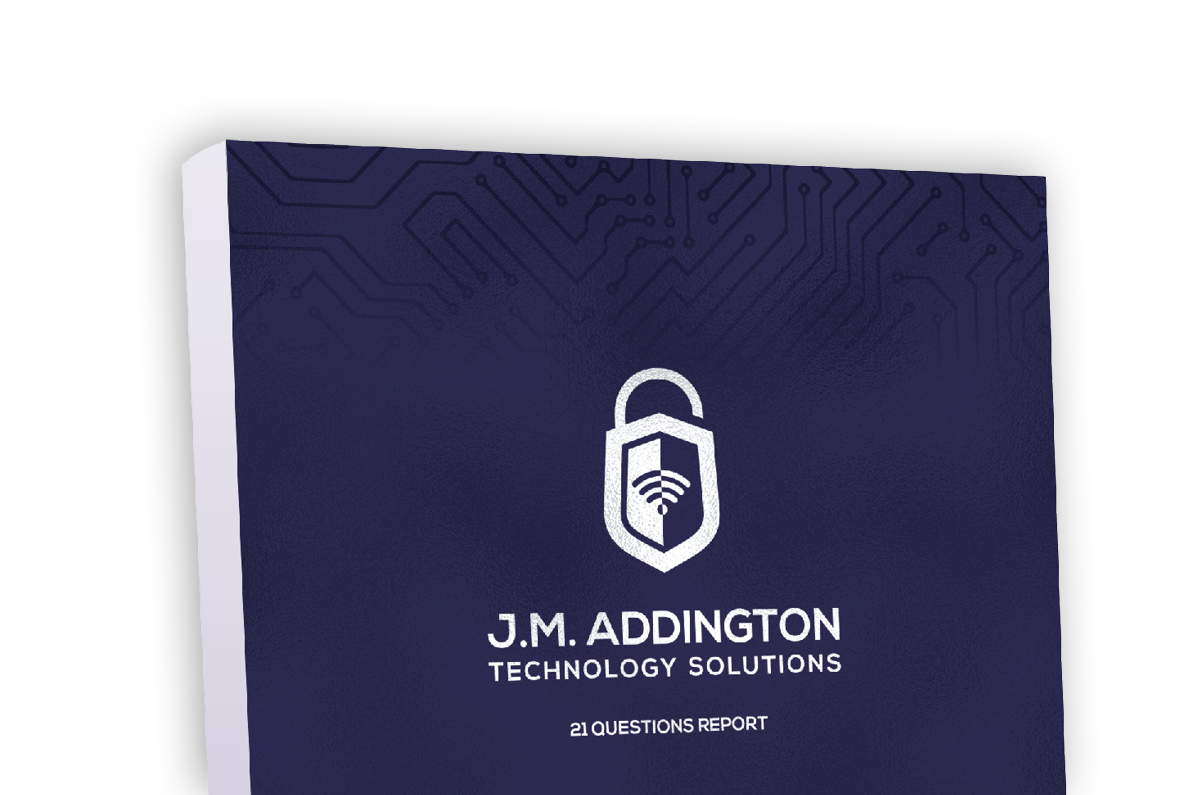 Download our Report!
Get your copy of What Every Business Owner Must Know About Hiring an Honest, Competent, Responsive, and Fairly-Priced Computer Consultant.