It is the eve of Tennessee opening up, kind of, and the beginning of the US opening up, kind of.
As we head into we are seeing both cases and testing go, but positivity rates decline. We'll break some of that down. After that
Numbers
Both the US as a whole and Tennessee are seeing new cases per day rise. The positivity rate (positive cases/number of tests) in the US has ticked down in recent days, now close to 12%. We'll note that we use a rolling 7-day average for positivity rate, other outlets use total numbers, which will yield very different results. A rolling average only measures the last week and is biased towards how testing is going now, a cumulative approach will bias the rate towards when their were the most positive cases and least testing, which would be around late March.
We're biased towards the average approach because we believe it does a better job of explaining where things stand today, but, remember we're IT guys and not epidemiologists.
Also, to put this in context, Dr. Fauci stated over the weekend that he'd like to see a 10% positivity rate to think that we're doing enough testing, he thought that our national testing would need to about be doubled.
Click on any image to see it larger.
Tennesse spikes in cases for a fourth day. The first two of these were, "expected," according to Dr. Piercey last week. We don't know what is driving the weekend numbers: test results take at least 2-3 days to get back to patients and sometimes longer to get back to the state, so it is not this weekend's testing drive pushing cases up.
Balancing out the spike in cases is a flat-ish positivity rate. At 5% positivity rate (7% cumulative) Tennessee: we make up 2.72% of all US tests and 1% of all US COVID-19 cases.
The Knoxville area continues to see a slow growth in cases. New cases in several of the surrounding counties, Sevier has more than Knox Saturday.
A Look at the Week Ahead
The US will hit one million total cases this week, probably Tuesday or Wednesday. Keep in mind that this number can't go down. New cases are a useful metric, total cases less so.
New PPP starts tomorrow, Monday, April 27th. Expect this round of funding to go fast.
Get your paperwork in order today and be working with a bank that wants to help you.
In Tennesee, counties that are overseen by the state health department open restaurants tomorrow and retail Wednesday. Knox County and Knoxville will hold a press conference tomorrow to discuss their plan, which is expected to be close to the state's plan.
We have one overriding thought as we enter a busy and possibly contentious week, here it is:
There isn't Team Open and Team Stay Home.
This isn't Red vs Blue.
This is us against the virus.
This is COVID-19 vs humanity.
Even when we're under lockdown we have to go out and even as we venture out we'll have to stay home from many things.
As you head into Monday and May 1st remember what side you're on: our side, humanity's side. Think about what you can do to stay safe and protect others — a one-size-fits-all answer is probably the wrong one.
Get In Touch
Need help thinking this through? Access to more data? Help getting your technology in order to handle what's here and what's coming? Contact us today.
[wpforms id="4995″]
Other
Thanks to those that have shared kind words or liked these posts. We're doing out best to put out data-driven analysis, each one of these takes about 2 hours. It's helpful to know that they are being read.
If you want copies of the Excel sheet and PowerBI Reports we use to put these together email us, info@jmaddington.com. Right now, our PowerBI combines data from JHU, NYT, COVID Tracking Project, IMHE and the TN Department of Health. Most sets are updated daily.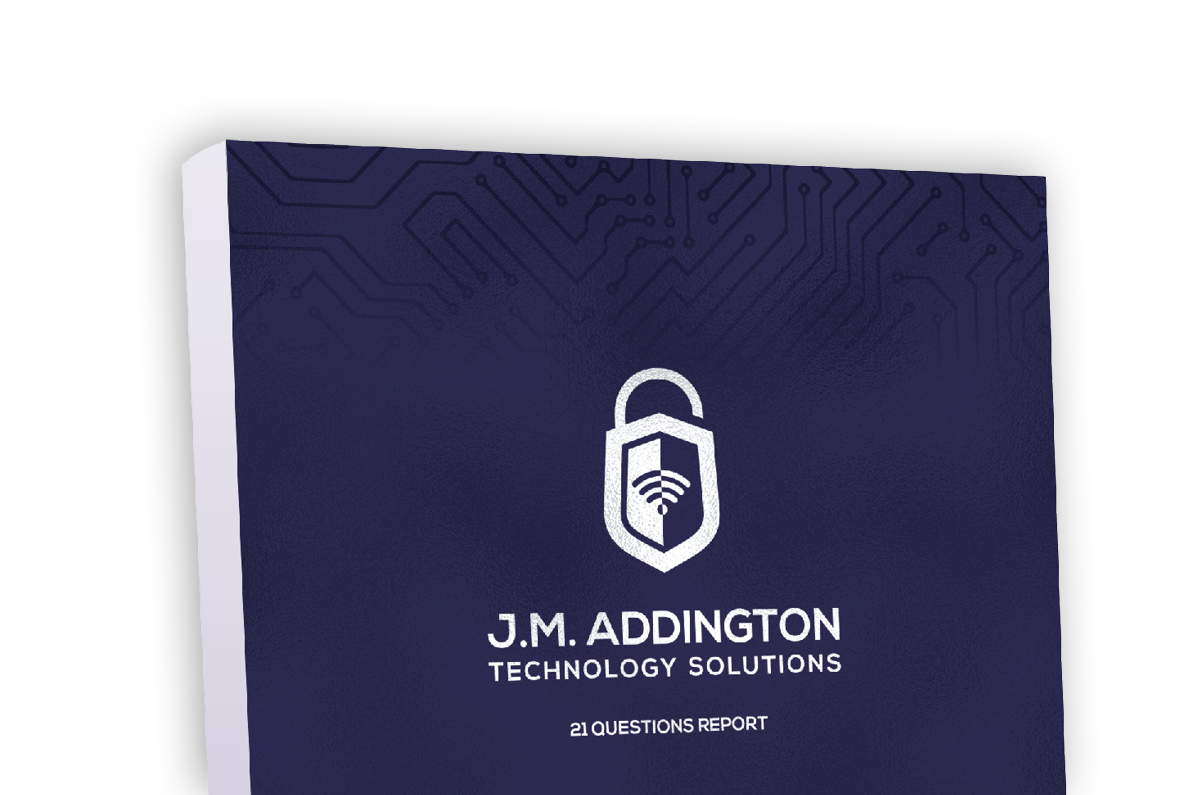 Download our Report!
Get your copy of What Every Business Owner Must Know About Hiring an Honest, Competent, Responsive, and Fairly-Priced Computer Consultant.