In August I caught up with Rick Disharoon at SDP Planning and heard his "origin story." This is a condensed version of the conversation.
"Why start a business in the first place?" I asked, "it's risky."
"Our prior firm did not allow us to serve our client families with fully objective and honest advice. We knew that Knoxville needed a firm that would offer the best insurance, investments and risk strategies in an honest, objective and hospitable culture."
The SDP planners are humble and won't always say it, but they've been in Knoxville since 2008, and have seen the ups and downs over the last 15 years. They are proud to serve the fantastic people of the community, but it's more than that.
"Our business is truly a way to express our ministry to serve others and to help others go from where they are, to where they want to be in life. Not just financially, but in all aspects." "At JM Addington Technology Solutions we work with a lot of financial firms, all different. Who are the people you serve the best?
"Most of our clients are families in the area with children – both young and adult. They want help to reach their goals. The second largest group of clients are those that are (or about to) transition from their 9-to-5 life into retirement. You need a risk strategy to deal with the Fed's higher interest rates. We help clients protect their investments and put them to work, to draw income in retirement.
"SDP and JM Addington Technology Solutions have partnered for a long time now, why stick with us?"
"JM Addington Technology Solutions encouraged our firm to implement our core value of integrity in our technology systems and processes. We always serve our client families with integrity: now we can demonstrate that in the way we protect private client information online, recommendations and client files."
———————————
TO CONTACT RICK:
Rick Disharoon
865-357-7370
Rick@sdp-planning.com
www.sdp-planning.com
———————————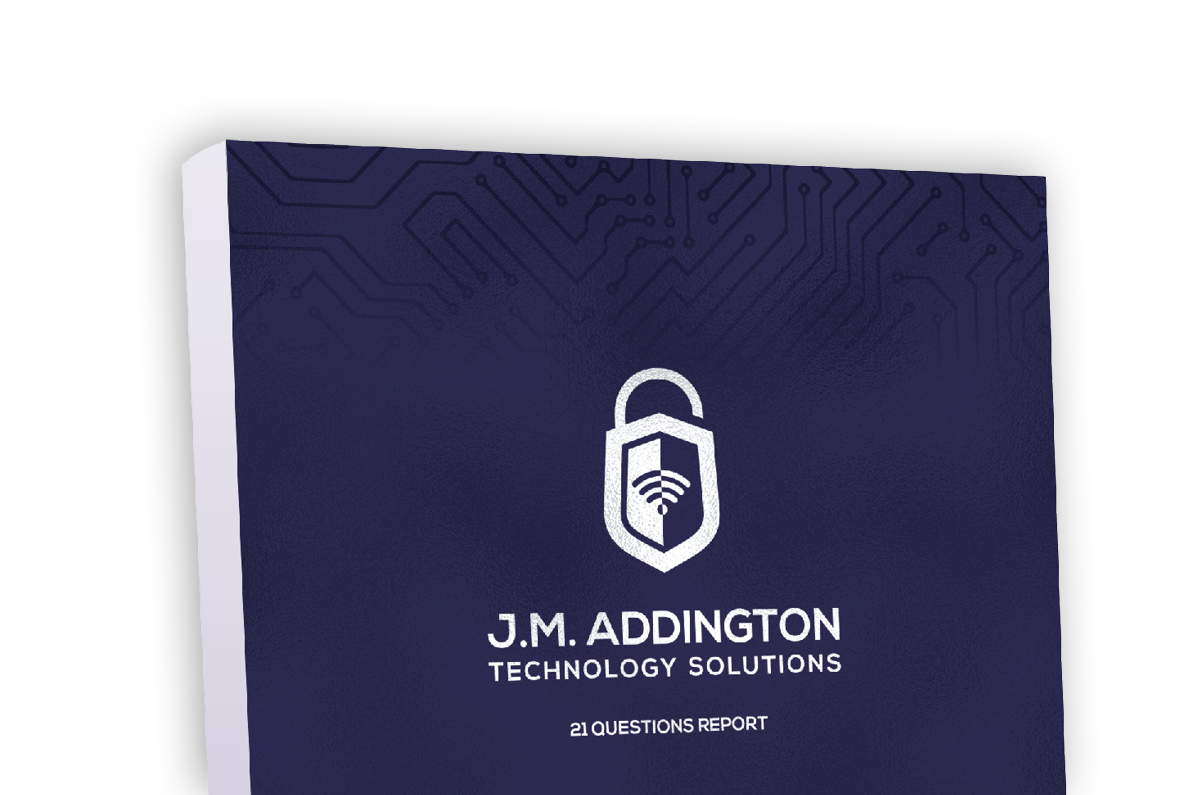 Download our Report!
Get your copy of What Every Business Owner Must Know About Hiring an Honest, Competent, Responsive, and Fairly-Priced Computer Consultant.