How to Buy IT?
If you have never purchased IT services before the first time can be daunting. The very first thing you need to know is that there are two primary models of purchasing it.
Hourly or Breakfix (the plumbing model)
This is the model where you only pay an IT provider for hourly support, typically the same way you would pay a lawyer or a plumber. Like a plumber, you usually only call when there are problems. As a client all of the risk is on you, and the IT provider makes money when you have problems and you call them. Proactive work to prevent problems is rare. Itemized lots of items on the bills are typical.
This is the most common model for very small businesses, under $250,000 in revenue per year, or sometimes large businesses that are looking to augment internal IT staff.
Under this model the IT provider becomes the internal IT department for you. It is our job to keep problems from occurring, to support you when there is a problem and to listen to your needs, and to create a technology success plan that aligns with your goals rather than ours'.
Under this model, the majority of the risk is on the IT provider and it costs us money when you have a problem. There is significant incentive for the provider to provide complete solutions that prevent problems. Unfortunately, there are as many definitions of Managed IT services as there are providers. And to make it worse, most managed IT providers do their best to make billing opaque so you cannot compare apples to apples.
At JM Addington Technology Solutions we believe that our clients should have a comprehensive plan, so we are a true internal IT department, and you always know what you're paying for.
Packages Offered by JM Addington Solutions:
Do you have a hard time finding a reliable IT provider?
And when you call a provider you think can handle your needs you're told that you are too small (or they give you an astronomically high quote to scare you off).
We designed Kairos Complete specifically with 1-5 person businesses in mind. You get the reliability of professionalism of a managed services contract that you can afford.
We'll work with your team and together tailor a plan: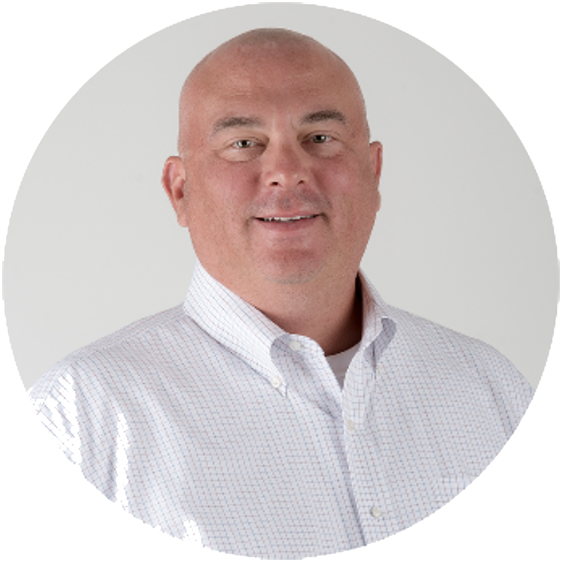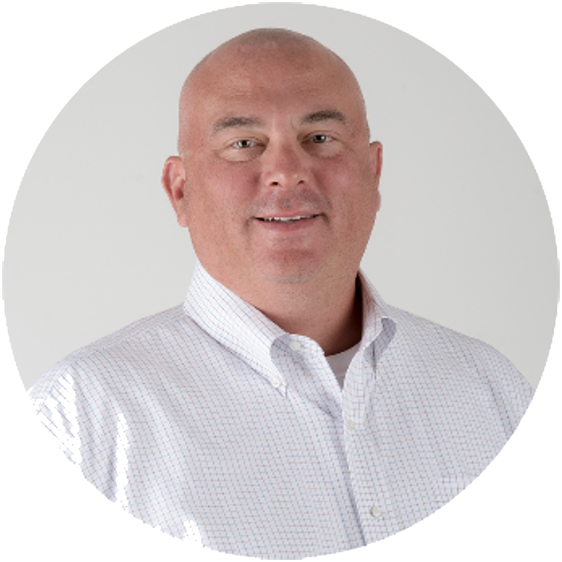 "JM Addington Technology Solutions handles all of my company's computer and tech support. Their staff is extremely responsive, helpful and innovative. They provide solutions to problems and growing business needs.
I cannot recommend a company more than JM Addington Technology Solutions, call them today."
JIMMY MURCHIE | OWNER & FOUNDER, CELLA FLOORING | KNOXVILLE, TN
Frequently Asked Questions
This plan is NOT for everyone.
Most businesses need more support than what we build into this plan. We will only offer this plan to clients where it will meet their needs.
No other company in the area offers a package with Managed Services benefits to companies under five employees without charging an arm and a leg. We have worked hard to bring the most important parts of the full Managed Services experience to small businesses.
If you are a growing company you may be better of starting with our full Managed Services offering. If that isn't the best fit for you today, you can always start with Kairos Complete and upgrade to the full offering later.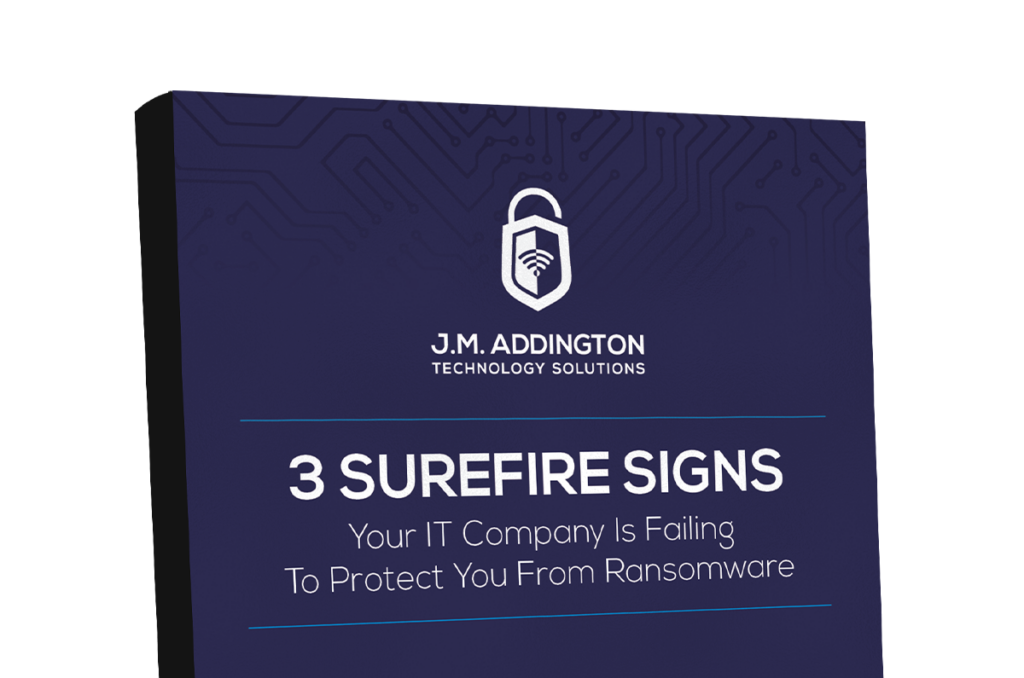 Download our Report!
Get your copy of Three Surefire Signs Your IT Company is Failing to Protect You From Ransomware.