So, you want to work here. Great! Maybe you were referred by an employee here or saw a posting on Indeed.com. This blog post is a blueprint on how you can apply successfully.
Have a Short & Tailored Resume
We receive a ton of resumes for each position we post. Nearly all of them look the exact same to us.
Your relevant job experience should fit on one page. The second page can be used for education, certs, or non-relevant jobs that you still want to list. (Skip descriptions and duties if they aren't relevant! We know what a retail position is.)
Take the time to highlight your relevant experience and skills. Include specific examples of things you have done. For instance, "Configured & deployed > 100 Meraki MX appliances from scratch" is better than "Firewall configuration" or "Meraki Experience".
Skip the objective portion on your resume — we've never seen a relevant one.
Be Proactive and Reach Out to Us
The owners here are easy to find on LinkedIn, email, Facebook, etc. Find us and let us know you applied. Tell us why you wanted to work here. Why one or two things makes you the perfect fit for us?
Do Your Homework on Us
Poke around this website, know what our values are. One candidate had even found our GitHub repo, how good do you think he did?
Find current employees here on LinkedIn, ask them what it's like to work here. Do they like it? Why? Why did they apply? Would they recommend us to you?
Interview Prep
Most of our positions have 5 steps to the process. (1) Resume and application, (2) phone screen, (3) interview with our director of operations. (4) interview with the team you'll be working with, and (5) an interview with the president.
The phone screen is typically the shortest, to narrow us down to a list of qualified candidates.
The team interview is often the hardest, your future colleagues are vetting you to see if they want to work with you!
As you get further down the line be ready to talk in detail about things you have done. If we ask you how you'd configure a widget start at the very first step. "I'd unbox the product and plug it in to the network. Next, you log in at 192.168.0.1 and change the admin credentials. After that…"
Be ready to tell multiple stories about projects you've worked on, those that went well and those that didn't, the best bosses and the worst bosses you've worked for and why. A time someone asked you to do something you considered unethical. The biggest thing you've learned personally in the last year, the best thing you've done professionally this year.
Details, details, details. Be specific in your stories!
Finally, be ready to talk about where you want to be in 1, 3 and 5 years. You don't need to have your whole life planned out but we want to know if we're the right fit for you.
Good Luck
We've written this to give you a blueprint for success in the process. Tell us in the process that you read it by using the codeword Rochambeau on the top of the first page of your resume.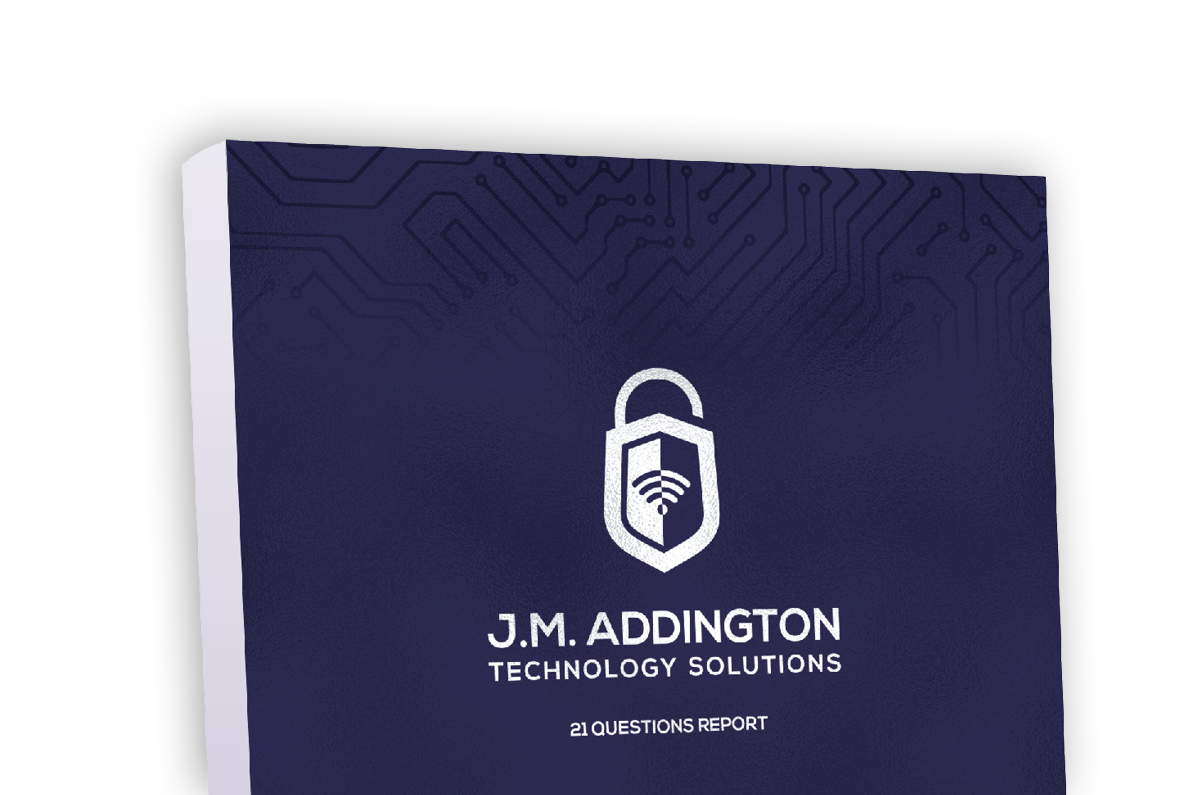 Download our Report!
Get your copy of What Every Business Owner Must Know About Hiring an Honest, Competent, Responsive, and Fairly-Priced Computer Consultant.