Are you SURE that you're protected well enough?
Can you tell your clients with 100% certainty that their data is secure?
Do you ever stay up at night wondering what would happen if an attacker targets you?
"I Thought We Were In Better Shape Than We Are "
GET A FREE PENETRATION TEST WORTH $497! BOOK YOUR SPOT AT:
—————————————-
Contact Us:
P.O.   Box 22725
Knoxville, TN 37923
865.409.1500
info@JMAddington.com
JMAddington.com
—————————————-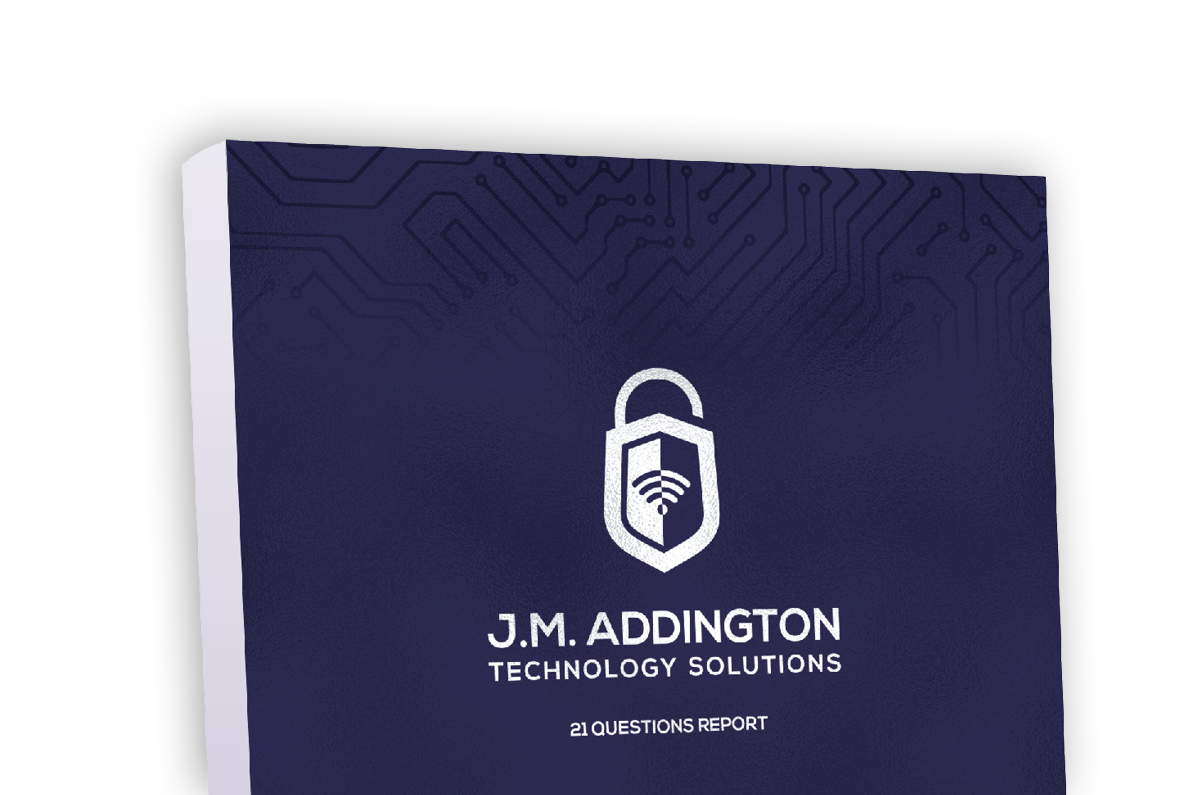 Download our Report!
Get your copy of What Every Business Owner Must Know About Hiring an Honest, Competent, Responsive, and Fairly-Priced Computer Consultant.