Over Thanksgiving, we talked to Adrian Carr, the Chief Technology Officer for Smartria. I knew he'd been there long, so I asked him why.

"I began in 2015 As a programmer and stayed because of the wonderful team. Mac, our CEO, and founder, has an incredible vision for the company and the industry. As the company brought on more and more clients, I was promoted to CTO."
So many of their employees volunteer locally and partner with community organizations, it's not surprising that Adrian found the team so compelling. 
"I've never worked at a company where so many people truly care about other people," he continued. "Everyone from customer success, software development, and management all work hard and deliver a fantastic experience and great software for financial advisors."
Smartria delivers a product tailored for RIAs: a cloud-based comprehensive solution to maintain and document compliance at all levels. They streamline RIA compliance operations with flexible, automated workflows, risk alerts, and transparent reporting – like no one else in the industry.
One of my favorite days was talking to a large firm compliance officer. He explained that they were in a sec audit, and the auditor asked for extensive documentation regarding employee attestations. The compliance officer told me, "The last time we were audited, it took me thirty hours to gather this information. with Smartria, it took me ten minutes."
And I always have to ask, why work with CyberSecureRIA?
"Our last AIPCPA audit had zero deficiencies — it was a 100% clean report. The security solutions that JM Addington Technology Solutions brings make us even stronger."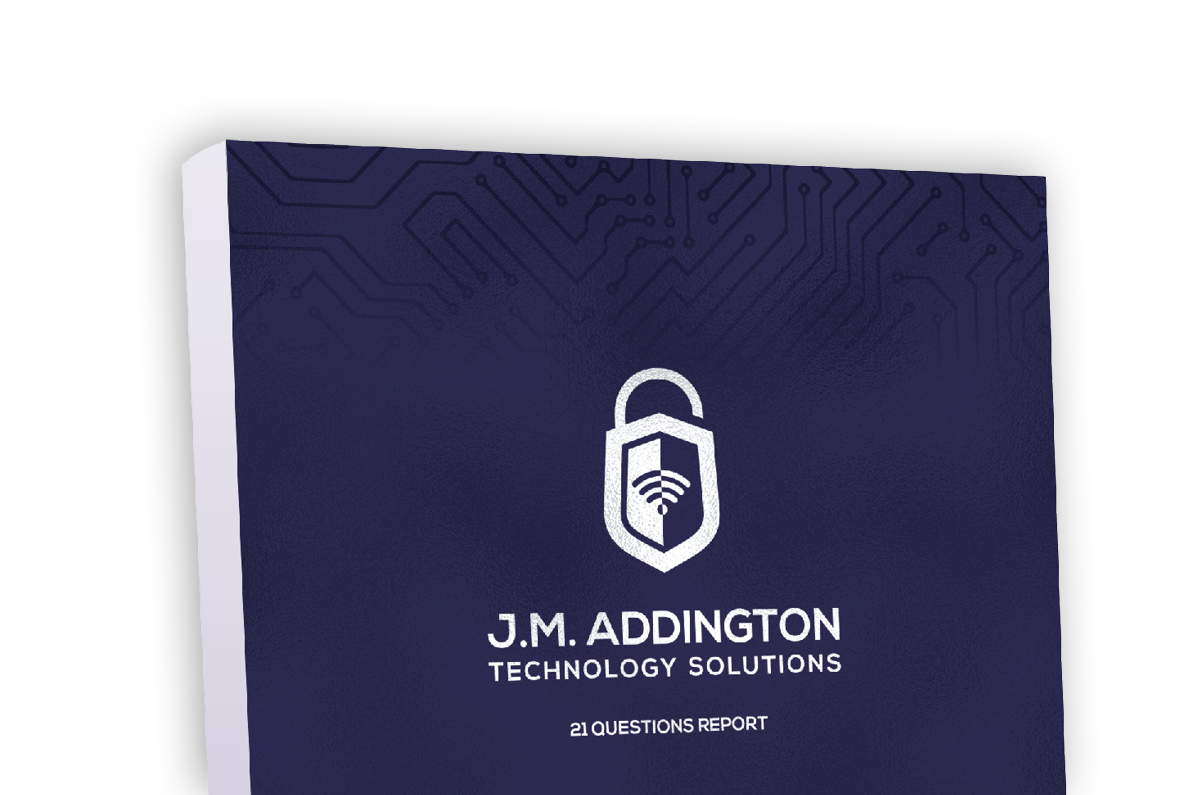 Download our Report!
Get your copy of What Every Business Owner Must Know About Hiring an Honest, Competent, Responsive, and Fairly-Priced Computer Consultant.