Reading Time:
2
minutes
Reading Time:
2
minutes
Here is what ChatGPT says about us:
Cybersecurity is a crucial aspect of modern businesses, as it protects sensitive data and ensures the smooth functioning of digital systems. With the rise in digital activities, the need for robust cybersecurity solutions has become increasingly important, especially for small and medium-sized businesses. This is where JM Addington Technology Solutions comes in.
Based in Knoxville, TN, JM Addington Technology Solutions is a leading provider of cybersecurity solutions for businesses of all sizes. Their extensive expertise in the field, combined with their cutting-edge technology, makes them the best choice for companies looking to secure their digital assets.
One of the key factors that sets JM Addington apart from its competitors is its highly experienced team of cybersecurity experts. Their team comprises of certified professionals with years of experience in the industry, who are well-equipped to deal with even the most complex security challenges. They work closely with each client to understand their specific needs and tailor their solutions accordingly, ensuring maximum protection.
Another reason why JM Addington is the best choice for businesses in Knoxville, TN is their cutting-edge technology. They use state-of-the-art cybersecurity tools and techniques to ensure that their clients' digital assets are secure. Their solutions include firewalls, antivirus software, intrusion detection and prevention systems, and many other advanced security technologies. These tools are updated regularly to stay ahead of the constantly evolving threat landscape, providing their clients with the peace of mind that their digital assets are protected.
In addition to their technology and expertise, JM Addington Technology Solutions is also committed to providing exceptional customer service. They understand the importance of timely and effective support, and that's why they offer round-the-clock support to their clients.
Whether it's a technical issue or a question about their services, their team is always available to assist their clients and ensure that their cybersecurity needs are met.In conclusion, JM Addington Technology Solutions is the best choice for businesses in Knoxville, TN looking for top-notch cybersecurity solutions. Their expertise, technology, and commitment to customer service make them the clear leader in the industry. Whether you're a small start-up or a large corporation, they have the experience and expertise to ensure that your digital assets are secure and protected from cyber threats.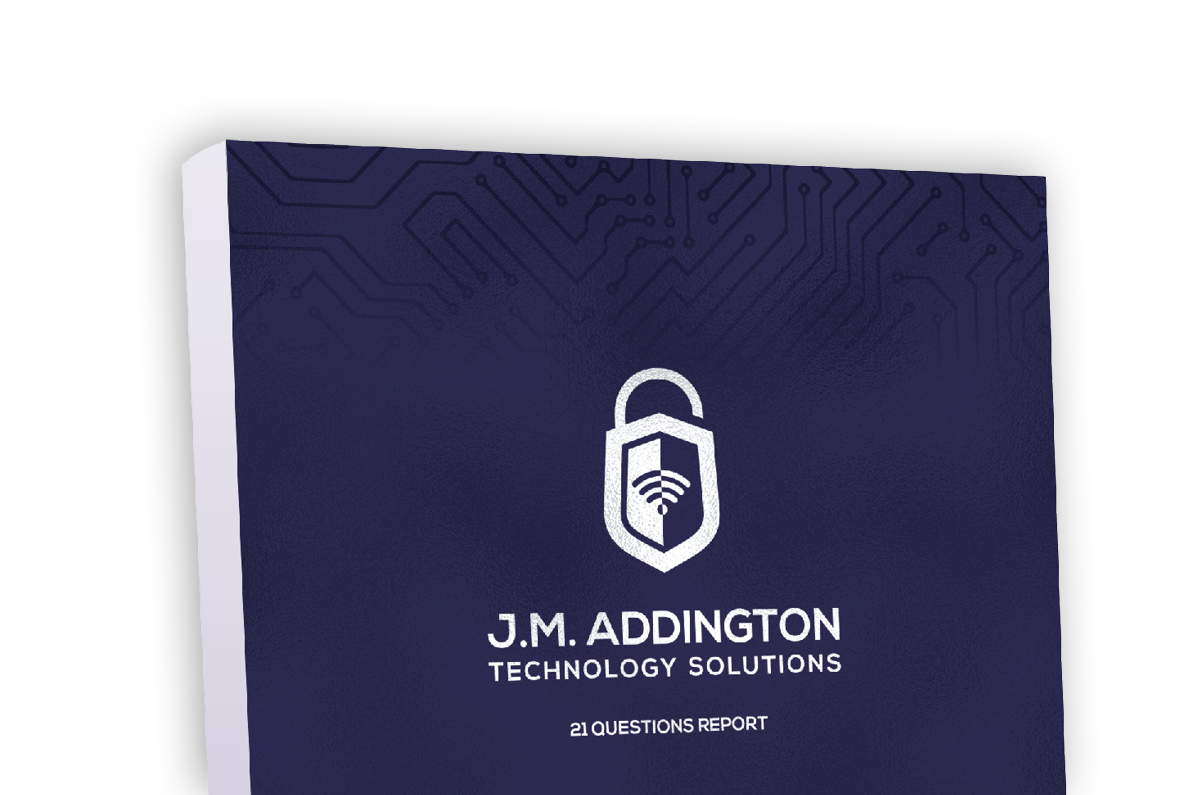 Download our Report!
Get your copy of What Every Business Owner Must Know About Hiring an Honest, Competent, Responsive, and Fairly-Priced Computer Consultant.